OUR PROCESS
is helpful to you because we are able to address your system on 5 distinct levels. This is called "Holistic Healing."It is a fact that 83% of all degenerative chronic illnesses are caused by underlying emotional stresses.
When you receive a distance healing from Quantum Distance Healing, your stresses are examined on five distinct levels. Those levels are Nerval, Physical, Mental, Emotional and Spiritual. This means we are able to offer you an adjustment of your entire energy field, naturally.
Through our Quantum Biofeedback Systems, we are able to identify the specific stressors that are blocking your natural flow of energy.
Our process  stabilizes your energy field by helping your system to manage stress more effectively. Fewer stresses help your body to heal and to strengthen your overall health and vitality.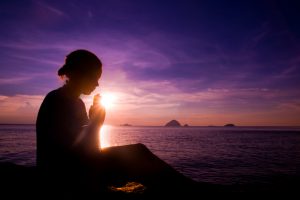 Why Do We Focus On Physical, Emotional & Spiritual Stress Management?
For a healing to be complete, it is necessary to address all levels of stresses affecting a human being. Our process of balancing your system takes all these levels into consideration. If we were to concentrate specifically on the physical aspects, and the physical symptoms disappeared, this would not be a complete healing.  The same physical symptoms could re-appear within weeks or months because the EMOTIONAL aspects were never addressed.
Every human being has Emotional Stresses, Mental Conflicts and Buried Trauma that must be identified and CLEARED if a personal is to heal completely.
Approaching it this way means that a healing can be complete. Most important, we address the underlying stress issues that may have caused the stress in the first place.
It takes intelligence and care to achieve this, but our practioners at Quantum are excellent at  helping you achieve this balance.
Quantum also works on clearing energy imbalances on deep levels for stress management to keep your energy at optimal levels. This means that we clear the underlying blocks that keep you from enjoying good health at all times.
As Dr. Oz said on the Oprah Winfrey show — energetic healing is the whole future of medicine!
The Science Behind Distance Healing

Distance Healing emerges from the movement of understanding energy from a deeper perspective. How we are affected by energies and how we can remap our consciousness to create new healthier realities.  Quantum physics gives us the principles of how energies are connected, even from a distance. Like all wireless technology, you just need to the code to tap in.
Distance or non-local healing has been practiced in multiple energetic practices including Reiki. Many ancient practices of healing were based on the principles of moving energy. This currently includes practices such as massage and acupuncture.
We would like to share some inspiring resources for gaining more information on how quantum physics plays a major role in how energy moves and transforms our lives.
DVDs: The Living Matrix, What the Bleep Do We Know?
Books: Living in the Field, The Quantum Doctor